Smart Factory & Industry 4.0
Industry 4.0 and 'digital twin' are the key drivers of the smart factory revolution today. Thingularity helps customers integrate disparate systems, sensors, equipment, machineries and factories, into a unified digital entity by bringing them together via different Industrial and Internet based Protocols and unifying them in a cloud based digital platform supplemented by AI and ML to maximize automation & deep-insights.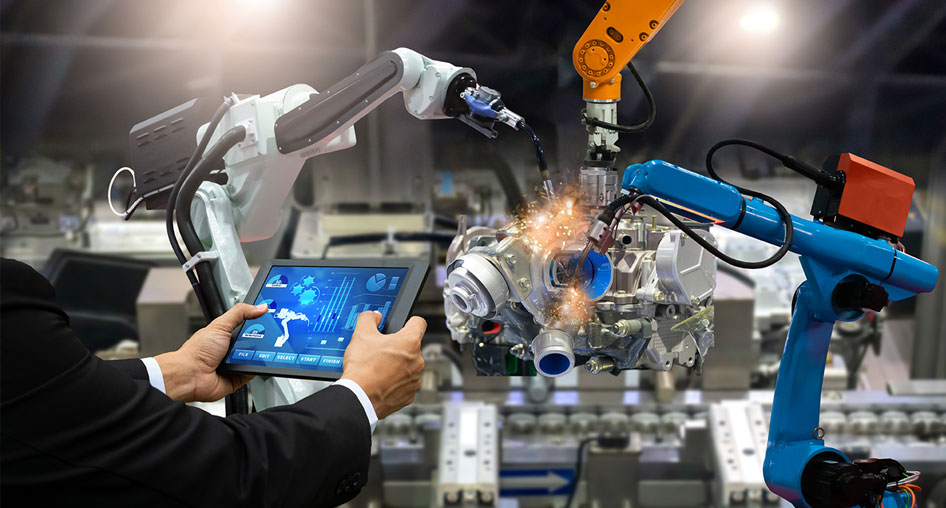 Discrete Manufacturing
Battery, Tyre, Automobile, Bottling plants
Process Industry
Pharmaceuticals, Cement, Chemical
Smart Factory
- Remote Condition Monitoring
- Device Management
- Overall Equipment Efficiency (OEE) Insights
- Predictive Maintenance
- Track and Trace
- Smart Inventory and Supply chain
- Smart AI/ML based EOL Quality testing
Smart Warehouse
- Centralized Smart Warehouse Management
- Automated Spares Tracking & Procurement
- Smart Logistics
- IIoT based Smart Intra facility Material Movement management system.